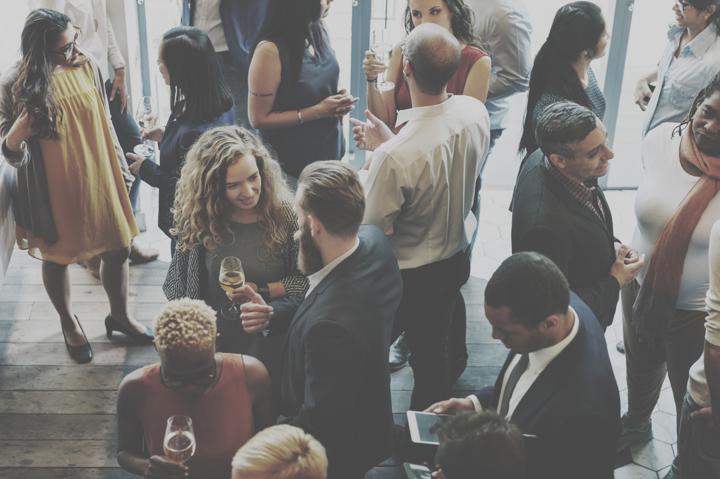 Did you know that 23% of event planners cite a venue's uniqueness as being one of the biggest influences on their final choice? After all, a unique venue makes for a memorable event!
Amazing guest speakers or a stellar catering team aren't always enough. Often, an event won't be successful without the right venue.
Fort Myers is one of the best places to host a conference or wedding! But how do you go about finding the perfect venue?
We're here to help you out. Keep reading below to learn everything you need to know about securing the perfect event venue! 
Spotlight Your Guests
Your venue should be a comfortable space for your guests or audience. You don't want your guests to be packed together like sardines in the venue. When reviewing venues, be sure to double-check their occupancy limits.
It's important to find an easily accessible venue. For example, if you're hosting a wedding, you may be inviting some elderly guests with special needs. Your chosen venue should be easy to get in and out of for all the guests in attendance.
Work Around Your Aesthetic
Do you have a theme or overall aesthetic in mind for your event? A strong aesthetic is important, whether it's a business gathering or a family reunion. When scoping out event venues, evaluate whether the locations fit with your desired aesthetic, no matter the length of the event.
Say you're planning a rustic-themed event. For a one-day long event like a wedding or a graduation party, you could opt for a barn or orchard to rent out. For weekend-long events, you could search for something like a treehouse Airbnb.
It's all about finding a location that falls in line with your desired visuals. If it doesn't align with your vision, ask yourself if it's easily modifiable. Plain venues can often be used as a base to decorate with your desired aesthetic or theme.
Choose a Multi-Functional Location
Businesspeople often choose cities for conferences due to their prime location. In a city like Fort Myers, there are endless opportunities to enjoy oneself. Use your event venue as a landmark for your guests as they explore the city's attractions and eateries.
One of the best ways to ensure guests RSVP is by choosing a venue conveniently located near a hotel. It makes it easy to arrive at the venue, it requires minimal transportation, and guests can get home safely if the event runs late into the evening.
Consider a venue near attractions that align with your event. For example, say you're holding an event for a naturalist organization. You could draw more guests by holding it at a venue that's located near local parks, nature reserves, etc.
Consider the Layout
The best way to get a feel of the event venue is by doing an in-person viewing. A walkthrough will give you the best idea of the space and the overall atmosphere.
It will also give you the chance to picture your event in the venue. Are the rooms suitably sized for all your activities? If you're holding a wedding, is there an area that's large enough for a reception?
Also, keep in mind that you'll need to reserve room not only for the guests but also for items like chairs, tables, and audio equipment.
View Multiple Event Venues
It can be easy to pounce on the first venue you check out. However, you never know when an even better site will catch your eye. That's why it's best to check out a handful of venues and review all their available dates before making your decision.
It's likely that no one venue will have everything you're looking for. However, you're sure to find one that stands out. You may find that it even has features you didn't know you were looking for.
Search for Your Desired Amenities
If you plan on featuring any amenities at your event, ensure that your venue of choice has them available. Even if they don't offer your chosen amenity, there's a chance they may collaborate with local vendors who can provide them.
For example, many weddings feature everything from open bars to a DJ to photo booths to full catering. If you're interested in any of these amenities for your own event, check for their availability with the venue coordinator. If the venue doesn't have a recommended list of vendors, be sure that you can bring your own outside vendors to the venue.
Keep the Weather in Mind
Florida is known for its hot weather, and Fort Myers is no exception. When choosing your venue, keep in mind the forecasted weather.
Of course, most events are planned months if not years in advance, which can make predicting the weather tricky. However, overall you can expect summers in Fort Myers to be exceedingly hot, while the winters are more temperate.
If you plan on holding an event during the summer, seek out venues that can provide sufficient air-conditioning and ventilation. This is especially important if you're hosting a large event, as a large number of bodies will naturally heat up the venue no matter the weather.
On the flip side, if you plan to hold an outdoor event, you'll have better luck during the late fall or winter season. You'll have more opportunities to enjoy the placid temperatures, and it's also less rainy during the cooler months than the summer.
Secure the Perfect Event Venue
It's a challenge to juggle all of the components that go into making a great event. The wrong event venue can make or break the entire process, so it's crucial that you truly examine all of your options.
The guide above will help you choose the perfect spot, whether you're looking for a standard conference hall or an elaborate wedding venue!
Check out the rest of our blog for more tips on hosting the perfect event! Searching for charming outdoor venues in Fort Meyers? Contact us to learn more about the Buckingham Farms Rustic Barn!